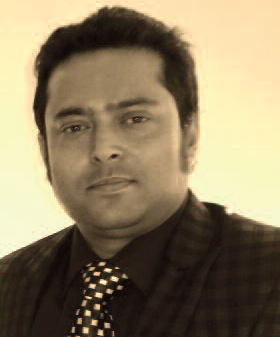 Fazla Rabbi Chowdhury
Head- Restaurant of the Year Awards @ BCA1960
With utmost gratitude to the Judges of the 2022
RESTAURANT OF THE YEAR AWARDS, it is my sincere
and heartfelt congratulations to the winners of 2022.
It was a great honour and privilege to host the Judging
event at Holiday Inn, Startford, London.
Following were the judges:
Samson Shohail- global director Cobra beer
Adrian Devlin- Head of sales
Jamale Eze – territory Manager, Uber Eats
Abdul Karim Nazim- Director , London Tea Exchange.
I can assure you that it was a hard task for the Judges
and it was due to the very high quality of entrants, so
it will be unfair not to recognise the quality and flare
of all the restaurants. In this time of absolute uphill
struggle for the hospitality industry, they deserve the
highest accolades.
From over one hundred entrants, we were able to
shortlist 40 and then finally to 10 best restaurants.
Once again thanks to all the nominees for their effort.
Looking forward to meeting them and fellow caterers
and distinguished guests on 30th October where the
restaurant of the year will be announced at Park Plaza,
Westminster, London.
CONGRATULATIONS TO ALL!!!!